The National Association of Auto Racing (NASCAR) is an American corporation. While NASCAR has struggled in recent years due to issues such as a lack of diversity between drivers and owners, its historical affinity with the Confederate flag and heavy carbon footprint, it is still a hugely popular sport, generating more than $500 million in annual revenue. After a two-year drop in viewership, in 2022, the NASCAR event, the Daytona 500, saw its audience nearly double to close to 8.9 million—though down from historic highs in the early 2000s as nearly 19.4 million viewers. in 2006. Among the NASCAR drivers, Kyle Petty is known as "The Kings". A third-generation driver, the son of the best NASCAR driver ever, Kyle won his first stock car race at the age of 18, only to be defeated by his son Adam 19 years later. Less than two years later, Adam died in a tragic training accident. In his notes, swerve or die (St. Press. The following excerpt is exposed when Kyle first heard of Adam's accident.
I was in England with my daughter Montgomery Lee, looking at Welsh horses.
My son Adam was at New Hampshire Motor Speedway in his red and black #45 Sprint PCS Chevrolet. His regular companions were on the track with him. A young up-and-coming rider and his crew, who are all good friends, do exactly what they want to do with their lives. Busch 200 is set for Saturday. Friday was for practice and qualifying. It all gave me another reason to smile.
It was the cup teams the weekend. For us, there was a two-week break between the Pontiac Extension 400 in Richmond, which Dale Earnhardt Jr. won, becoming the first repeat winner of the season, and the Winston, All-Star race on May 20 in Charlotte. Perfect time for a father-daughter vacation!
The NASCAR world has been chatting about Adam ever since he won an ARCA race (part of the NASCAR feeder chain named Auto Racing Club of America), his first driver, at 18 years and three months, the youngest driver ever. You know the record that broke? my king. I was 18 years and eight months old. Here we are, Adam and I, really making our family traditions! He's now in his second season as a Busch Series regular, and is eager to move up to racing the Cup Series, NASCAR's main event. No one can say for sure how far Adam might go in the race. It was too early to speculate. But when people asked me how I felt about my son's career choice, I always had the same answer: "Like any father feels when his teenage son leaves the driveway for the first time. I sure hope he brings him back safe and sound."
I thought the line was funny. He is almost always laughing.
It has been a wonderful spring for the Betty family. On April 5, my grandfather, Lee Petty, patriarch of the Petty Racing family, passed away at the age of 86. What my grandfather started, my father Richard Petty and my uncle Maurice Petty continued – it has always felt more to me like a family business or a family farm than anything great as most people think. Stock car racing has supported our family for more than half a century, brought amazing fun into our lives, and earned Adam the title as America's first fourth-generation professional athlete. That looked cute. But when I thought about it, it was also a very heavy legacy for a 19-year-old. Adam was just a kid, as anyone who ever knew him could clearly see.
And let's be honest, I wasn't enjoying tears in my #44 Hot Wheels Pontiac. Only one in the top ten has finished this season so far, and it's my 20 as a regular player in the Cup. But I wasn't sweating. The season was just rolling in, and I felt like I was starting to fall into a good rhythm. Plus, in my mind I decided to step back from driving and get out of my son's way because my father, for personal and financial reasons, was unable to get out of my house. My dad won his seventh NASCAR Championship the year I started. He liked to race so much that he quit. I didn't want to do that to Adam. I wanted him to have every opportunity to grow. I thought once it was already working, it should be the little driver.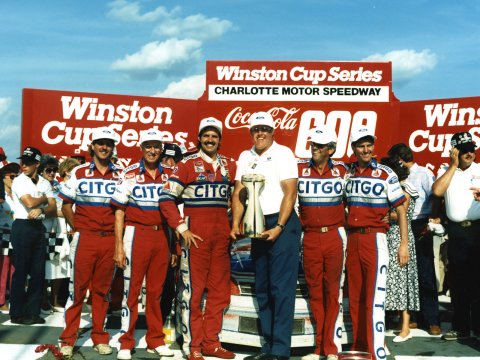 Montgomery Lee was 14 years old and loved horses at least as much as her brother Adam loved racing cars, which means she really, really loved them. She rode in the West and seemed to have a knack for it. She had a beautiful bay mare named Dawn, and they were doing really well at some serious horse shows. Montgomery Lee wanted to see what horses looked like in England. So, we were going to a show at a castle outside of London. For me, that was one week a year where it was just the two of us.
I didn't know much about horses, and what I did know was entirely from my father's point of view. I knew it wouldn't make any difference whether your daughter had a $2 million horse or a $2 million horse. He still eats the same amount of food. And I know that no matter how much you thought your daughter's love of horses would cost you, you had no earthly idea. As I told my friend Jeff Burton when his daughter started riding: "Find out how much this horse is going to cost and multiply it by 10. Get the five dollar bills, go to American bank Building in Charlotte. Then get all that money off the roof. It would be a lot cheaper this way. "Jeff didn't believe me – until one day he did." "If only I knew," he said with a laugh. He wasn't complaining more than I was. My daughter loved horses, and her dad was all the way.
We had a magical Saturday at the horse fair. Beautiful castle. Wonderful animals. Talented riders. The look on Montgomery Lee's face as she takes it all in. There was a message waiting for me in the lobby when we got back to the hotel.
"Call Mike Hilton."
"Like the air that comes out of a balloon"
I've known Mike Hilton since he was the sporting director of a small AM radio station in Bristol, Tennessee, and worked in PR part-time at Bristol Motor Speedway. After working at the racetracks in Atlanta; Daytona Beach, Florida; Talladega, Alabama; Mike took a job at NASCAR, where he became the first person without a name France to run day-to-day operations. He will soon be appointed as the third president of NASCAR, replacing Bill France Jr. I can and will say this about Mike: He was a race man through and through.
He skipped all the compliments and figured out the reason for his call. "Adam was in a bad wreck," he told me. "He was taken to the hospital."
Do you know that feeling you get when someone punches you in the stomach? I didn't feel this at all. It was like air coming out of a balloon. I didn't feel pain. I suddenly felt deflated.
Mike doesn't seem to know much yet, but he promised, "I'll call the minute I know anymore."
Montgomery had me in the room. I stayed in the lobby. Since I didn't know what to say to her yet, I didn't tell her anything. Mike got back on the phone maybe 20 minutes later.
I called back quickly, I knew it couldn't be good.
"Oh man," he said, searching for the right words and realizing that there weren't any, "I'm so sorry. He didn't."
Short and precise.
I didn't ask Mike many questions. I didn't really want to know every last detail. There will be time for that later. All Mike said was that it was a one-car crash during a practice run. No one else was injured. What else do I really need to know?
"Thank you for calling," I told Mike before heading upstairs to talk to my daughter and try to make sense of the 2×4 that had just been hit on the side of my head.
---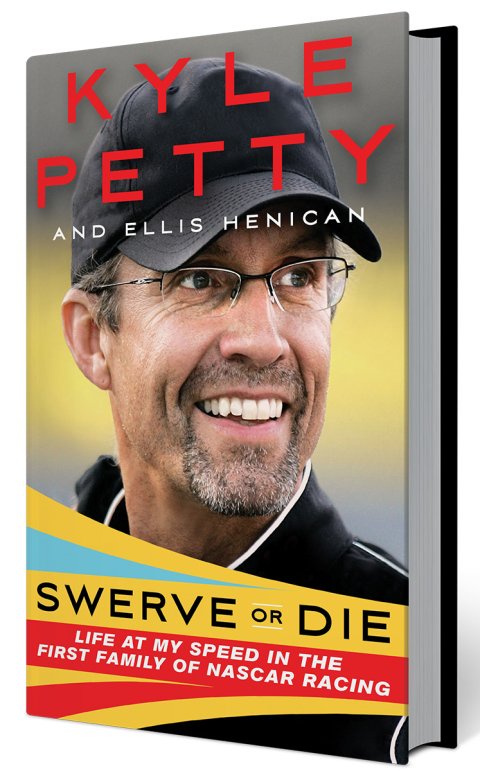 book jacket
St. Martin's Press
Adapted from Swerve or Die: Life at My Speed ​​in the first family of NASCAR races Written by Kyle Petty and Ellis Henekan, published by St. Martin's Press.